BEST PRICE GUARANTEEOn Many Items

SECURE SHOPPING
256 bit SSL Security

EXPERT ADVICE
We're happy to help

PAYMENT METHODS
Wahoo Elemnt Roam GPS Bike Computer

Prices incl. VAT plus shipping costs
Item No.:

SW10946

EAN:

853988006652

MPN:

WFCC4
The new Wahoo Elemnt Roam GPS Bike Computer. The Elemnt Roam from Wahoo has now also a...
more
Wahoo Elemnt Roam GPS Bike Computer
The new Wahoo Elemnt Roam GPS Bike Computer.
The Elemnt Roam from Wahoo has now also a colour display and a navigation.
The aerodynamical design of the Elemnt Bolt combined with the large display of the Elemnt offering the best of both. With integreted navigation (to the Start, Rerouting, Back on Track ...) and a clear colour display. The backgrounbd light will be adjusted automatically based on the brightness of the environment.
Equipped with ANT+ and Bluetooth Smart it connects to nearly all available sensors. It is full customize-able via the free companion-App (iOS and Android). LED Quick-Look indicators are showing, if you are matching your preset parameters. The display (2,7") shows what and how much you want.
With the GPS function and the included world maps you know where you are and how to reach your target.
The Elemnt is also fully compatible with electrical gear shifter and power meters.
Specifications
| | |
| --- | --- |
| Dimensions: | 57,5mm x 90,5mm x 21,2mm (2.3"x3.5"x0.8")) |
| Display Size: | 68,6 mm (23.7") |
| Weight: | 95g |
| Battery: | via USB rechargeable |
| Battery Life: | 17 hours |
| Waterproof: | Yes (IPX7) |
| Shock Proof: | Yes |
In the box
✔ Wahoo Elemnt Roam Bike Computer
✔ Out-front mount
✔ Stem mount
✔ Quick start guide
Read, write and discuss reviews...
more
Customer evaluation for "Wahoo Elemnt Roam GPS Bike Computer"
From:
Günter G.
On:
21 Apr 2021
Wenn man sich etwas einge...
Wenn man sich etwas eingefummelt hat, sehr intuitiv. Die Einstiegshürde ist für ein "Touchscreen" Ansatz niedriger, aber Bedienung mit Tasten auf dem Rad besser. Anbindung an Smartphone App problemlos. Nutze es hauptsächlich zum Navigieren, Trainingsdaten via Smartwatch.
From:
Christian Nicolas W.
On:
24 Aug 2020
Alles gut, lediglich die ...
Alles gut, lediglich die Routenumplanung bei spontanen Routenänderungen funktioniert nicht gut!
From:
René F.
On:
23 Mar 2020
Schnell und unkompliziert...
Schnell und unkompliziert
From:
Matthias S.
On:
11 Mar 2020
Tolles Gerät, bin absolu...
Tolles Gerät, bin absolut zufrieden :-)
From:
René O.
On:
9 Mar 2020
Service und Preis unschla...
Service und Preis unschlagbar!
From:
Thomas L.
On:
25 Feb 2020
Schnelle Lieferung. Top...
Schnelle Lieferung.
Top Beratung
From:
Arno W.
On:
11 Feb 2020
Super schnelle und sicher...
Super schnelle und sicher verpackte Lieferung! Nach 2 Ausfahrten mit dem Elemnt Roam bin ich vorerst sehr zufieden. Einfache Bedienung und gut ablesbares Display. Empfehlung
From:
Sven O.
On:
11 Feb 2020
Ablesbarkeit vom Display ...
Ablesbarkeit vom Display sehr gut, Bedienung gut. Navigation beim Mountainbike fahren nicht optimal, da bei kleinmaschigen Wegenetz im Wald die Abbiegehinweise nicht immer vorhanden oder präzise genug sind. Ähnliche Probleme gibt es auch bei anderen Navigationssystemen.
From:
Andi
On:
6 Sep 2019
Super Service
Freundlicher Kontakt und schnelle Lieferung.
From:
Drazen
On:
15 Aug 2019
Sehr einfach
Von Bestellung bis Lieferung Top!
Der Roam ist sehr intuitiv einzurichten und zu bedienen. Verbindung zu den Sensoren und die Anzeige sind ebenfalls sehr gut. Empfehle diesen uneingeschränkt weiter.
From:
Burghard K.
On:
11 Aug 2019
Sehr gut lesbar auch bei ...
Sehr gut lesbar auch bei direkter Sonneneinstrahlung, klare Anzeige, frei konfigurierbare Seiteninhalte (was will ich sehen), sehr einfache Routenplanung z. B. mit Komoot und mit Syc-Taste via WLAN ladbar - super ! Von meiner Seite eine klare Empfehlung, wenn auch nicht ganz günstig.
From:
Markus Warlich
On:
9 Aug 2019
Gefällt mir sehr gut
Danke für den guten Support. DHL hats in der ersten Runde versaut aber nun ist er da. Der erste Eindruck ist super.
From:
Tommy
On:
8 Aug 2019
Rundum gelungen
Ein sehr gutes Gerät. Die Einrichtung war dank der App wirklich simpel und schnell gemacht. Das Display ist gut lesbar und die Bedienung ist sehr intuitiv, da muss man nicht alle paar Meter die Anleitung rauskramen.
Beim Verlassen der Route hat das Neuberechnen der Route vom neuen Standpunkt aus gut funktioniert, perfekt Erkundungstouren und spontane Entscheidungen.
Die Verarbeitung ist gut.
Am Anfang bei der Einrichtung gab es die Fehlermeldung, dass nicht genügend Speicher zur Verfügung stand. Nach Kontakt zum freundlichen Support gab es bereits ein Firmware Update dazu, nach dem Update funktionierte es sofort wieder.
From:
Jens Z.
On:
1 Aug 2019
Super
Hatte große Sorge nach dem ganzen Hype und der Wartezeit auf den Roam, aber nachdem ich den nun zwei Wochen genutzt habe, bin ich voll zufrieden. Um längen besser als die Radcomputer, die ich vorher hatte und bei anderen gesehen habe.
Jens
From:
Rainer
On:
11 Jul 2019
Endlich da!
Nach leider sehr langer Wartezeit (daher nicht optimale Punktzahl vergeben) habe ich den Roam nun endlich bekommen. Und nach den ersten Eindrücken hat sich das Warten wirklich gelohnt!!
Tolles Design und die Einrichtung ging echt schnell und angenehm (davor immer Edges gehabt. Ist wirklich kein Vergleich, da kann sich Garmin viel abschauen).
Rerouting funktioniert (GPS bisher ohne Aussetzer) und die Anzeige ist gut erkennbar. Verbindung mit den Assioma Pedalen (beidseitig) und dem Geschwindigkeitssensor ist stabil und war schnell erkannt.
Also bisher alles so wie erhofft.

Wenn ich den länger testen konnte, werde ich weitere Eindrücke liefern.
From:
Silke F.
On:
10 Jul 2019
Schöner Radcomputer
Mir wurde der Wahoo empfohlen. Bisher bin ich sehr zufrieden. Die Nutzung bereitet keine Probleme und er ist schnell eingerichtet. Er sieht auch sehr schick aus.
Die Montage am Lenker ging überraschend einfach und er sitzt stabil. Leider nur in schwarz verfügbar.
Write an evaluation
Evaluations will be activated after verification.
Recommended Products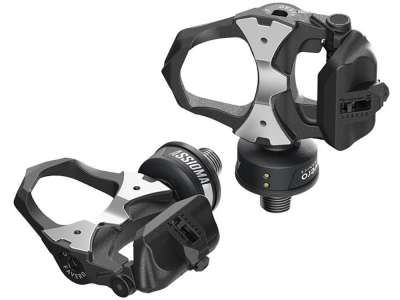 €645.00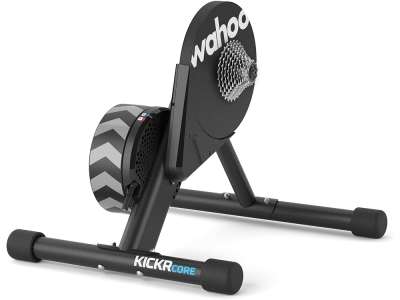 €689.00